Wellness, whirlpool and sauna in the apartman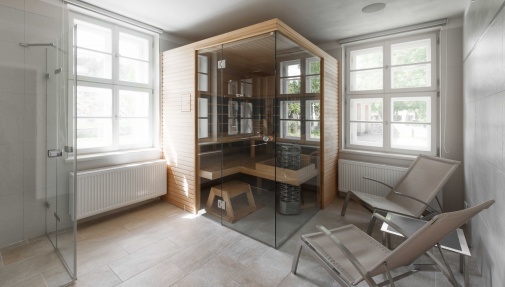 Reservation
If you have any questions or queries, please contact us.
Contact us
There is no better way to end a long, hard day on the slopes or on the cycling and hiking trails of the Jeseníky Mountains than to soak your body in the hot tub and let the hot water massage you.
You can intersperse it with a sauna, thanks to which your tired muscles will quickly regenerate - and you will also benefit your immunity!
The Theresian Apartment is one of the few accommodations in Ostružná that offers its guests an on-site spa. We recommend booking the relaxation area in advance. The use of the spa is charged at 350 CZK / person / 2 hours. The wellness can also be booked privately for 500 CZK / person / 2 hours.