Wellness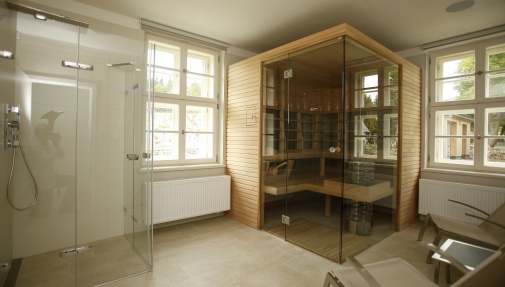 Reservation
If you have any questions or queries, please contact us.
Contact us
Wellness - 400 CZK / 120 minutes using private whirlpool & sauna
Whirlpool, sauna – private, selfservice with a capacity up to 4 persons, relaxation zone
Wellness is rented including whirlpool & sauna together, 400 CZK /120 minutes for 1 up to 4 persons max. / per apartment
Necessary to be booked with the reservation request.
By reservation please note time of using in order not to double book the facility.
Unfortunately during the stay is not possible to order.
The coordinator will provide the keys to the client by check-in.