Common room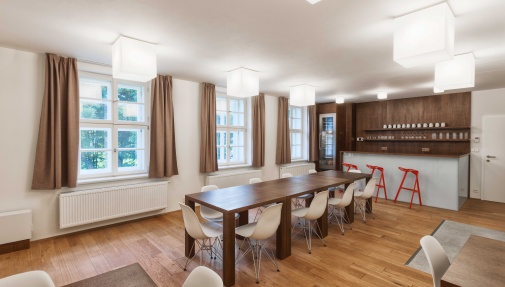 Reservation
If you have any questions or queries, please contact us.
Contact us
On the ground floor, there is a lounge which can be used for both corporate and training events. The common room also offers all the facilities and equipment needed for family gatherings and celebrations. The room is equipped with a bar, wine fridge, fireplace, TV and bathroom.
The price is 2000 CZK / day.
We recommend booking the common room in advance, preferably when booking accommodation.